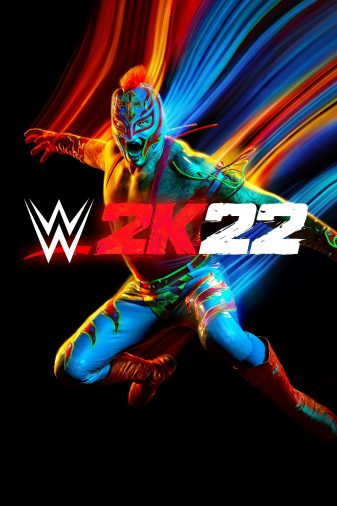 WWE 2K22 EU
Genre:
Languages:
English, German, French, Italian, Spanish
Why you should buy WWE 2K22:
You want to join the crazy world of WWE,
New game modes are exciting,
There's The Rock!
New and better
The virtual version of the WWE universe returns! WWE 2K22 offers tons of changes and improvements, such as redesigned gameplay engine and new controls. Performing spectacular dives and bone-crushing moves has never been so intuitive and entertaining.
Reality hits!
As usual, you'll have a chance to join current wrestling stars and legends, including The Rock, Steve Austin, and Sasha Banks. Moreover, WWE 2K22 features astonishing new graphics, so all the wrestlers look more realistic than ever. It will let you feel like you're in the middle of WrestleMania madness!
WWE 2K22 game modes
WWE 2K22 gives you plenty of game modes to have fun with. You can become a wrestler yourself in MyRise adventures that let you play as a male or female fighter. The MyFaction mode lets you run your own wrestling stable and collect, manage, and upgrade your team of stars. You can even make a step forward and fill the shoes of WWE General Manager in MyGM. Compete against other managers to prove that your brand is the best in the WWE Universe. Set up fierce rivalries, organize pay-per-view events, and prepare crazy-type matches that will keep fans on their toes. You may even enter the ring to become a star yourself. Of course, the story-based 2K Showcase mode can't be missing from WWE 2K22. This time you'll have a chance to celebrate the career of one and only Ray Misterio.
Key features:
Improved graphics,
New engine and controls,
A cast full of WWE legends and current stars,
Diverse game modes, including 2K Showcase and MyFaction.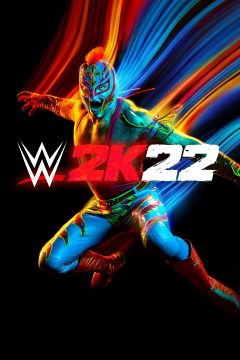 Informations
| | |
| --- | --- |
| DEVELOPER: | Visual Concepts |
| PUBLISHER: | 2K |