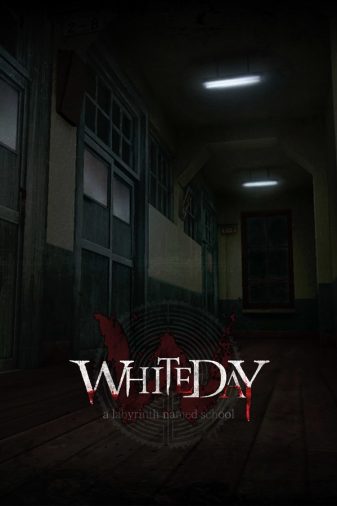 WHITE DAY: A LABYRINTH NAMED SCHOOL
Genre:
Languages:
French Canadian and English, German, Italian, Korean, Russian, Spanish – Latin America, Traditional Chinese
Steel your nerves for a Korean horror without equal! Step into the shoes of student Hee-Min Lee and brave the terrors of Yeondu High School in a terrifying survival horror game filled with puzzles, secrets and – of course – deadly ghosts.
Prepare yourself for one of the most chilling games ever created! On the eve of gift-giving holiday White Day, new Yeondu High School student Hee-Min Lee slips into school to hide a box of candies for the girl of his dreams. But when the school shutters slam shut, he finds himself trapped in the building overnight, hunted by a killer janitor and haunted by the troubled souls of the dead.
Playing as Hee-Min Lee, can you remain hidden, solve the clues and uncover the dark secrets of the building's past to survive the deadly threats? Or will the after-class horrors claim your life before you can escape? With no weapons to defend yourself there's zero room for error in this tense, stealth-based scarefest brimming with secrets and multiple endings.
– A Classic Horror For A New Generation: The notorious 2001 first-person Korean survival horror considered by original fans to be one of the scariest games ever made returns by popular demand. Completely rebuilt for modern gamers, and finally localized for a western audience, White Day: A Labyrinth Named School is a true videogame nasty
– Spine-Tingling Story: Trapped inside your school at night, you and your fellow classmates must carefully explore the twisting corridors by torchlight, hiding from possessed stalkers and running from evil spirits as you try to escape. With branching dialogue, collectable ghost stories hidden scares, White Day: A Labyrinth Named School demands to be played with headphones on and the lights off
– Multiple Endings: Your actions determine where the story goes! Shape your relationship with the other students trapped inside the school to save or sacrifice your friends on the way to unlocking the nine different endings
– Mind-Bending Puzzles: Thanks to an environment filled with classically-styled survival horror puzzles, White Day tests your brain as much as your run button. Collect items, solve riddles and race against the clock to save your friends from certain doom and unpick the secrets of the school
– Cheaters Never Prosper: This school's wise to those who want to take shortcuts! Puzzle solutions change every time, so pack away all thoughts of skipping the scary bits with a guide
– Innovative Dynamic Scare System: Want to just absorb the story? Play on Very Easy to enjoy the adventure without the challenge. Eager to prove your bravery? Increase the difficulty setting to ramp up the scares and ghost activities, with hauntings ready to spring when you least expect it
– Traditional Survival Horror Mechanics: Resource-based save points and limited healing items guarantee an edge-of-your-seat thrill ride that takes no prisoners
– New Features: As well as all-new visuals and audio effects, discover a brand-new character, scenario, reimagined ghosts and special endings created specifically for this remake
Copyright © SONNORI Corp 2017. All rights reserved. Published by PQube Limited.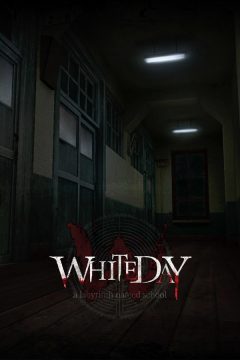 WHITE DAY: A LABYRINTH NAMED SCHOOL
Informations
| | |
| --- | --- |
| Publisher: | PQube Limited |
| Studio: | SONNORI Corp |
| Label: | PQube Limited |
| Platform: | PC |
Minimum Requirements
| | |
| --- | --- |
| Requires a 64-bit processor and operating system | |
| OS: | Windows 7, Windows 8, Windows 10 |
| Processor: | Intel® Core™ E8400 or better |
| Memory: | 4 GB RAM |
| Graphics: | Nvidia® GeForce® GTS 250 or better, Radeon HD 5750 |
| DirectX: | Version 9.0c |
| Storage: | 10 GB available space |
| Sound Card: | Standard audio device |
| Additional Notes: | Supports Keyboard Mouse. Genuine Xbox 360 PC compatible controller recommended. |
Recommended Requirements
| | |
| --- | --- |
| Requires a 64-bit processor and operating system | |
| OS: | Windows 7, Windows 8, Windows 10 |
| Processor: | Intel® Core™ i5-2300 or better |
| Memory: | 8 GB RAM |
| Graphics: | Nvidia® GeForce® GTX 650, or better |
| DirectX: | Version 9.0c |
| Storage: | 10 GB available space |
| Sound Card: | Standard audio device |
| Additional Notes: | Supports Keyboard Mouse. Genuine Xbox 360 PC compatible controller recommended. |