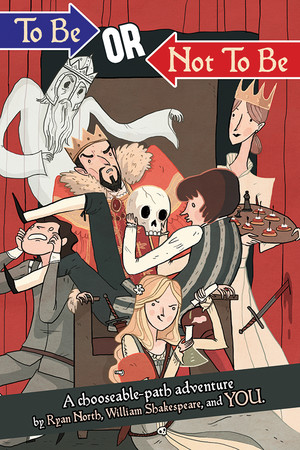 The greatest work in English literature, now in the greatest format of English literature: a chooseable-path adventure!
William Shakespeare's Hamlet has finally been restored to its original second-person non-linear branching narrative format. Now it's up to YOU to decide what happens next. Play as Hamlet and revenge your father's death. Play as Ophelia and make scientific discoveries. Play as King Hamlet, Sr. and die on the first page!
Discover sweet art as you play from some of the coolest and most attractive artists of Our Time, including Kate Beaton (Hark! A Vagrant), Anthony Clark (Nedroid), Mike Krahulik (Penny Arcade), Matthew Inman (The Oatmeal), Ethan Nicolle (Axe Cop), Andrew Hussie (MS Paint Adventures), Zach Weiner (Saturday Morning Breakfast Cereal) and WAY more than I can fit in this paragraph. See ALL the artists at this handy link!
© Tin Man Games Pty Ltd, 2014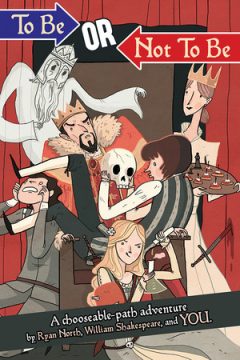 Informations
| | |
| --- | --- |
| Publisher: | Tin Man Games |
| Studio: | Tin Man Games |
| Label: | Tin Man Games |
| Platform: | PC/Mac/Linux |
Minimum Requirements
| | |
| --- | --- |
| Windows: | |
| OS: | Windows XP SP3 |
| Processor: | 2 GHz dual core |
| Memory: | 2 GB RAM |
| Graphics: | Hardware Accelerated Graphics with dedicated memory |
| Storage: | 1 GB available space |
| macOS: | |
| OS: | Mac OS 10.7.5+ |
| Processor: | 2 GHz dual core |
| Memory: | 2 GB RAM |
| Graphics: | Hardware Accelerated Graphics with dedicated memory |
| Storage: | 1 GB available space |
| SteamOS + Linux: | |
| Processor: | 2 GHz dual core |
| Memory: | 2 GB RAM |
| Graphics: | Hardware Accelerated Graphics with dedicated memory |
| Storage: | 1 GB available space |
Recommended Requirements
| | |
| --- | --- |
| Windows: | |
| OS: | Windows 7/8 |
| Memory: | 4 GB RAM |
| Graphics: | Hardware Accelerated Graphics with 1GB memory |
| Storage: | 1 GB available space |
| macOS: | |
| OS: | Mac OS 10.8 |
| Memory: | 4 GB RAM |
| Graphics: | Hardware Accelerated Graphics with 1GB memory |
| Storage: | 1 GB available space |
| SteamOS + Linux: | |
| Memory: | 4 GB RAM |
| Graphics: | Hardware Accelerated Graphics with 1GB memory |
| Storage: | 1 GB available space |