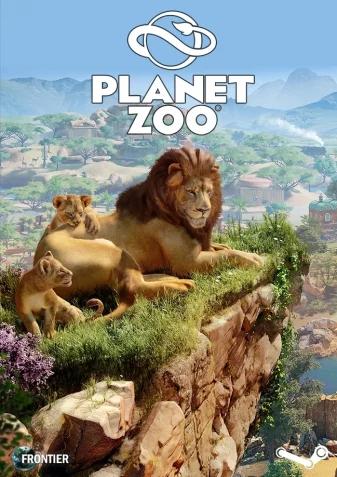 Planet Zoo
Genre:
Languages:
English, German, French, Italian, Polish, Japanese, Korean, Norge, Portuguese, Spanish, Sweedish, Finnish
Why you should buy Planet Zoo:
You are looking for a splendid zoo simulator.
You are a true animal-lover.
You want to relax while taking care of a variety of species.
Detailed zoo simulator
From Frontier, the developers of the world-famous Zoo Tycoon series – here comes Planet Zoo. If you loved that series, you don't want to miss the opportunity to try out this title. With far better graphics, enhanced gameplay, detailed actions, and multiple consequences of your choices, it's even more entertaining.
Unleash your creativity
Planet Zoo is a sandbox zoo simulation with a plethora of customization options. Complete the challenges or go straight to the sandbox mode to show off your management skills. From barriers to terrain type to facilities to habitats and even toys for your proteges – anything is possible. Choose the style of the buildings, build visitors' rides, and choose the drinks that will be sold in stores.
Learn about animals
Adopt and observe animals – watch their daily activities, see them build relationships, have fun, and grow into adults. With beautiful artwork, the animals are too adorable to handle. Additionally, the game is filled with true-to-life facts and curiosities about animals and ecology. If you wish to adopt more animals, you will find them in many DLCs.
Deal with the duties
The daily duties of a zoo manager are not as easy as they may seem. Manage the zookeepers, vets, and other workers. Make sure they are happy with their salary and trained well. You will also have to quickly adapt to emergencies – dirty water that causes illnesses, power outages, and protesters attracted by the bad welfare of certain animals.
Planet Zoo: key features
Beautiful graphics and adorable animals,
Impressive sandbox with many options and customization,
Many different species from all around the world,
DLCs including content from all continents,
Sandbox, career, and timed scenarios modes.
Informations
| | |
| --- | --- |
| DEVELOPER: | Frontier Developments |
| PUBLISHER: | Frontier Developments |