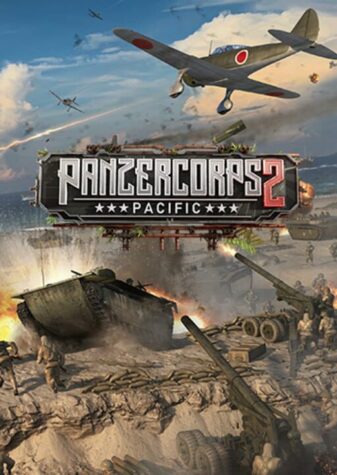 Panzer Corps goes Pacific
For the first time in its 10 year history, the Panzer Corps series is going to thoroughly explore the Pacific Theatre of Operations in the Second World War. This DLC is the first installment in a new series of campaigns which will portray the dramatic events of the Pacific War.
The largest DLC to date
In this new expansion players can enjoy many new scenarios immersed in a completely new set of terrain graphics, new game rules and a new major faction. Pacific is still the good old Panzer Corps 2 game which fans enjoy and love, but at the same time it's also a new, different and original experience.
The Rising Sun
At long last Japan, one of the major world powers in the times of World War II, has been added to Panzer Corps 2. With the introduction of Pacific, Japan is playable not only in the new campaign, but also in random scenarios and in Multiplayer, and is also fully available to modders and designers of custom content. In addition to that, the USA faction has also received many new units, with a particular focus on famous carrier-based aircraft. Overall, 70 new models have been added to the game.
Naval combat rework
In the Pacific theater naval warfare played a prominent and critical role, and thus we needed to expand and add depth to the naval aspect of the game. For this reason, naval game rules have been significantly revamped and extended, and all existing content has been tested and tweaked to work with the new naval system without any glitches.
New campaign to explore
The new Pacific campaign represents many famous (and some not so famous) battles which took place between 1941 and 1943. As our players have come to expect, after finishing this campaign, it will be possible to save your core units and bring them to the next part of the series. The full list of scenarios included in this DLC is as follows:
• Wake Island
• Philippines '41
• Bataan
• Raids
• Lae-Salamaua
• Coral Sea
• Midway
• New Guinea
• Guadalcanal
• Naval Guadalcanal
• New Georgia
• Bougainville
• Rabaul
• Tarawa
© 2020 Slitherine Ltd. All Rights Reserved. Panzer Corps, Slitherine Ltd. and their Logos are all trademarks of Slitherine Ltd. All other marks and trademarks are the property of their respective owners. Developed by Flashback Games and Slitherine.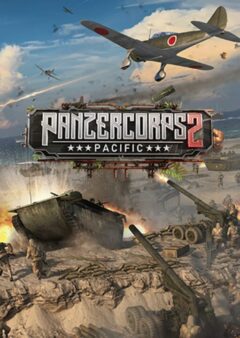 PANZER CORPS 2: PACIFIC – COMING SOON
Informations
| | |
| --- | --- |
| Publisher: | Slitherine Software UK Ltd |
| Studio: | Flashback Games |
| Label: | Slitherine Ltd |
| Platform: | PC |
Minimum Requirements
| | |
| --- | --- |
| System: | 64-bit Windows 8/10 (the game runs on Windows 7 but no support will be provided) |
| CPU: | Intel or AMD, Dual Core or better (Requires a 64-bit processor and operating system) |
| Memory: | 8 GB RAM |
| GPU: | nVidia or AMD, 2GB VRAM |
| DX: | DirectX 11 |
| Disc space: | 2 GB of space |
Recommended Requirements
| | |
| --- | --- |
| System: | 64-bit Windows 8/10 (the game runs on Windows 7 but no support will be provided) |
| CPU: | Intel or AMD, Dual Core or better (Requires a 64-bit processor and operating system) |
| Memory: | 8 GB RAM |
| GPU: | nVidia or AMD, 4GB of VRAM |
| DX: | DirectX 11 |
| Disc space: | 2 GB of space |