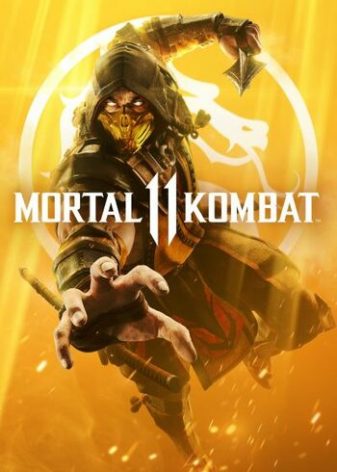 Why you should buy Mortal Kombat 11?
You're a fan of the Mortal Kombat series.
You want to try one of the best fighting games in history.
Who are we kidding? You love gore!
Mortal Kombat 11 is the 11th major installment in the long-running series created by Ed Boon and John Tobias. The game that started it all was released in 1992. Since then, millions of players have fallen in love with its bloody style, finishing moves, MK lore, and iconic characters, including Scorpion, Sub-Zero, Sonya, and Johnny Cage.
Mortal Kombat 11
The game continues the MK X story. The forces led by Raiden defeated Shinnok and his minions, but the fallen Elder God's decapitation has triggered new danger. Kronika, Shinnok's mother, wants to alter the timeline to erase Raiden's existence. Because of her actions, some dead warriors return from beyond the grave while others meet their former selves.
The plot revolves around manipulating time, thus opening the door to the broadest range of characters in Mortal Kombat history. Among playable warriors, we find both recurring combatants and brand-new fighters. Here's the Mortal Kombat 11 roster:
Baraka
Cassie Cage
Cetrion
D'Vorah
Erron Black
Frost (unlockable character)
Geras
Jacqui Briggs
Jade
Jax Briggs
Johnny Cage
Kabal
Kano
Kitana
Kollector
Kotal Kahn
Kung Lao
Liu Kang
Noob Saibot
Raiden
Scorpion
Skarlet
Sonya Blade
Sub-Zero
The ultimate gameplay
Mortal Kombat XL offered polished and intuitive gameplay, but Mortal Kombat 11 improves it even further. Dealing deadly combos and newly-introduced bone-crushing Fatal Blows is more satisfying than ever. Every MK fan will be delighted to discover all the creative finishers, such as Fatality, Brutality. Moreover, a bloodless and funny finishing move, Friendship, has returned for the first time since Ultimate Mortal Kombat 3.
Customize your fighter
For the first time in Mortal Kombat history, players can customize fighters, including special moves, skins, and cosmetics. Therefore, your favorite warrior can now fit your playstyle flawlessly. There are even buffs and upgrades that help you survive in the most challenging Towers.
Island Fortress awaits
There are plenty of game modes where you'll test your fighting skills. Story mode is perfect if you like the MK lore and want to take a few rounds with virtually every warrior. There are also multiple Towers to finish for valuable rewards. If AI is no match for you, you can go online to fight against players from all over the world.
Furthermore, in Mortal Kombat 11, the fan-favorite Krypt mode returns, and it's bigger and better this time. Explore Shang Tsung's Island, disarm deadly traps, and solve puzzles to discover its secrets. This is the most entertaining way to unlock tons of content, such as alternate skins and concept arts.
Mortal Kombat 11 – key features:
24 playable warriors, including classic fighters and newcomers.
Diverse game modes, including Story, Krypt, and Tower.
Thrilling finishing moves.
Astonishing, detailed graphics.
Customizable characters.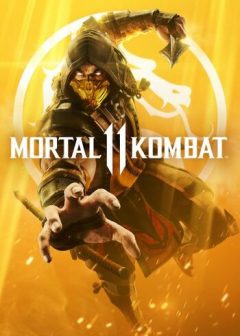 Informations
| | |
| --- | --- |
| DEVELOPER: | NetherRealm Studios, QLOC, Shiver |
| PUBLISHER: | Warner Bros. Games, Warner Bros. Interactive Entertainment |