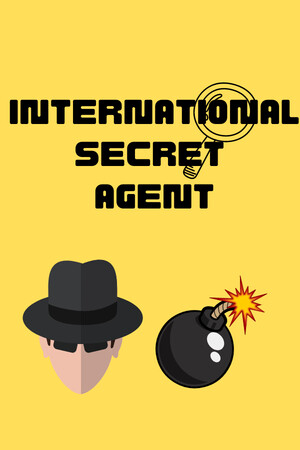 INTERNATIONAL SECRET AGENT
Genre:
Languages:
Dutch, French Canadian and English, German, Indonesian, Italian, Japanese, Korean, Portuguese-Brazil, Spanish – Spain, Thai, Traditional Chinese, Simplified Chinese, Spanish – Latin America
The World is in grave danger! A mad scientist has released an infernal device which infects the world's population with a mysterious disease. It travels from city to city infecting more and more people until it reaches the central point where it will detonate and doom us all! Luckily there is an organization so secret that its name is classified. Their best agent is on the case and you can guess by now you are in control of this hero who will attempt to stop the bomb from exploding and save humanity in the process.
International Secret Agent is a classic pixel art style 2D adventure game. You start at a random airport somewhere in the world and you can obtain free tickets (yes the perks of secret agents are awesome) to fly anywhere to try and intercept the device. This requires some topographical knowledge as you need to carefully plan your connecting flights as well as keep an eye on where the bomb is moving through the information booth you find at the airport. As you move closer you will run into more infected people who can be cured by giving them a crystal. However you also need enough crystals to defuse the bomb later on so it's important to grow your crystals by dropping them in a quiet airport and see them duplicate before you harvest them again. Careful though as passengers may grab the crystals before you can and deprive you of the necessary tools to stop the device from exploding.
Features of International Secret Agent:
– Glorious 2D pixel art presentation
– Educational gameplay where you can practice topography
– 100% Family Friendly, no scary elements
– Unique airport designs for each region
– The coolest theme song ever
Enjoy this fantastic 1980s retro style game which was made to resemble 8-bit games but without the hardware limitations.
(c) 2023 by CRX Entertainment Pte Ltd.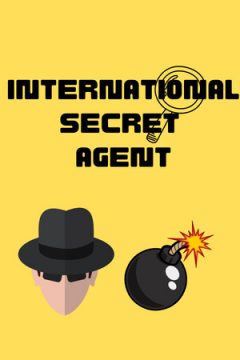 INTERNATIONAL SECRET AGENT
Informations
| | |
| --- | --- |
| Publisher: | CRX Entertainment |
| Studio: | CRX Entertainment Pte. Ltd. |
| Label: | CRX Entertainment |
| Platform: | PC |
Minimum Requirements
| | |
| --- | --- |
| OS: | Windows 7 Onwards |
| Processor: | Intel Core 2 Duo or AMD Athlon 64x2 |
| Memory: | 2 GB RAM |
| Graphics: | NVIDIA GeForce 100 Series (512 MB) or Radeon HD 3xxx or better |
| DirectX: | Version 10 |
| Storage: | 3 GB available space |