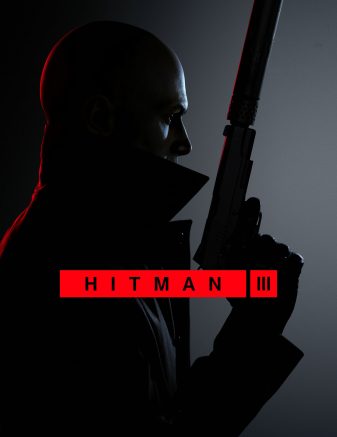 Hitman 3
Region Global (restrictions in the description)
Genre:
Languages:
English, German, French, Italian, Spanish
Why you should buy Hitman 3:
You want to finish the "World of Assassination" trilogy in a big way.
You feel the chills while thinking of another adventure of Agent 47.
You want to explore new locations while completing engaging missions.
Reunion with Agent 47
Hitman 3 is the last game in the Hitman trilogy, the saga of Agent 47 and his hits. The most known bald-headed assassin brings a conclusion to his adventures in a ruthless spree of assassinations. Hitman 3 is a sandbox game that rewards players' creativity and has different ways of dealing with missions. Your targets don't stand a chance, be professional, precise, and lethal.
Elusive Targets
The ultimate Hitman 3 challenge. The clock is ticking, time is running out, you have to be quick, precise, and deadly. Your experience will be put to the test in this mode. Your goal is to track down your target and eliminate it as quickly and efficiently as possible. Are you up to the task?
Escalations
Everything can happen during the escalations. Therefore, you can expect demanding challenges requiring skills. There will be countless obstacles to overcome. You will have to plan your every move, make every event meaningful!
Contracts Mode
In Hitman 3, Contracts Mode gives you freedom of choice. Players can pick their own targets, choose the method of eliminating them, and then make it all happen. Players can share the contracts with each other. If yours get enough attention, it will be exclusively featured by IO interactive! The trend of being creative in the game really shows here!
Sniper Assassin
A real treat for people that want to be the 'unseen reaper'. Dedicated long-range missions await you in this mode. Eliminate your targets without even getting close to them. In Hitman 3, you can play the Sniper Assassin missions in single-player. In the future IO, interactive is planning to bring this experience to a multiplayer mode, where you will face other players from around the globe!
Hitman 3: key features
Well-designed locations,
Plenty of opportunities for assassination,
Variety of difficulty on each level,
Engaging storyline,
Great possibilities of replaying.
This is a restricted product and it CANNOT be activated and played in Antigua and Barbuda, Argentina, Armenia, Azerbaijan, Bahamas, Barbados, Belarus, Belize, Bolivia, Brazil, Chile, China, Colombia, Costa Rica, Dominica, Dominican Republic, Ecuador, El Salvador, Equatorial Guinea, French Guiana, Georgia, Grenada, Guatemala, Guyana, Haiti, Honduras, India, Jamaica, Kazakhstan, Kyrgyzstan, Mexico, Nicaragua, Panama, Paraguay, Peru, Republic of Moldova, Russian Federation, Saint Kitts and Nevis, Saint Lucia, Saint Vincent and the Grenadines, Suriname, Tajikistan, Trinidad and Tobago, Turkmenistan, Ukraine, Uruguay, Uzbekistan, Venezuela.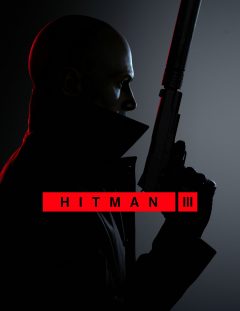 Informations
| | |
| --- | --- |
| DEVELOPER: | IO Interactive A/S |
| PUBLISHER: | IO Interactive A/S |