DYING LIGHT: DEFINITIVE EDITION
Genre:
Languages:
Czech, Dutch, French Canadian and English, German, Italian, Japanese, Korean, Polish, Russian, Spanish – Spain, Thai, Turkish, Portuguese-Brazil, Traditional Chinese, Spanish Mexico
You can play Dying Light to the fullest with the final version of the acclaimed open world zombie survival game. Containing four mainline DLCs and twenty-two bundles, Dying Light: Definitive Edition is the complete experience that accumulates the entire 7-years worth of lifespan that packs all of its content into one single unit. Explore all the post-apocalyptic world has to offer. Drive across Harran as you spread carnage in your buggy, face and survive Bozak's trials, explore new quarantine zones, and enjoy plenty of new skins and weapons!
Features:
Dying Light – the full award-winning game.
Dying Light: The Following – a huge expansion complete with a new story, vast original map, and a customizable buggy to drive.
Dying Light: Bozak Horde – a challenging game mode with its own side story.
Cuisine & Cargo – two additional quarantine zones.
Ultimate Survivor Bundle – exclusive weapons and outfits.
Hellraid – a new game mode in a dark-fantasy setting.
DYING LIGHT & DYING LIGHT: THE FOLLOWING © Techland 2020. Published by Techland. All other trademarks and copyrights are the property of their respective owners.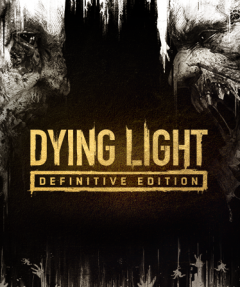 DYING LIGHT: DEFINITIVE EDITION
Informations
| | |
| --- | --- |
| Publisher: | Techland S.A. |
| Studio: | Techland |
| Label: | Techland |
| Platform: | PC |
Minimum Requirements
| | |
| --- | --- |
| OS: | Windows® 7 64-bit / Windows® 8 64-bit / Windows® 8.1 64-bit |
| Processor: | Intel® Core™ i5-2500 @3.3 GHz / AMD FX-8320 @3.5 GHz |
| Memory: | 4 GB RAM DDR3 |
| Hard Drive: | 40 GB free space |
| Graphics: | NVIDIA® GeForce® GTX 560 / AMD Radeon™ HD 6870 (1GB VRAM) |
| DirectX®: | Version 11 |
| Sound: | DirectX® compatible |
| Additional Notes: | Laptop versions of graphics cards may work but are NOT officially supported. |
| Windows-compatible keyboard, mouse, optional controller (Xbox 360 Controller for Windows recommended) | |
Recommended Requirements
| | |
| --- | --- |
| OS: | Windows® 7 64-bit / Windows® 8 64-bit / Windows® 8.1 64-bit |
| Processor: | Intel® Core™ i5-4670K @3.4 GHz / AMD FX-8350 @4.0 GHz |
| Memory: | 8 GB RAM DDR3 |
| Hard Drive: | 40 GB free space |
| Graphics: | NVIDIA® GeForce® GTX 780 / AMD Radeon™ R9 290 (2GB VRAM) |
| DirectX®: | Version 11 |
| Sound: | DirectX® compatible |
| Additional Notes: | Laptop versions of graphics cards may work but are NOT officially supported. |
| Windows-compatible keyboard, mouse, optional controller (Xbox 360 Controller for Windows recommended) | |
Ratings
RATING SYSTEM: ACB (Australia)
Blood and Gore
High Impact Violence
Online Interactivity
R18+
RATING SYSTEM: ESRB (US & Canada)
BLOOD AND GORE
INTENSE VIOLENCE
MATURE
STRONG LANGUAGE
SUGGESTIVE THEMES
RATING SYSTEM: PEGI (Europe)
18
Bad Language
Violence