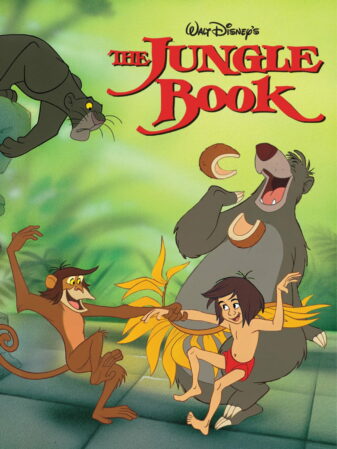 Get down to the bare necessities of life…
Play as the man-cub, Mowgli, an orphan raised by a pack of wolves in the jungle. No parents. No school. No problems. Great life, huh?
Except, there's a rumour that Shere Khan, the man-eating tiger is coming after you. So now you've got to sneak, swing and swoop your way through the jungle, catch the tiger by the tail and reach the safety of the man-village.
To do this, you have to get the hang of incredibly tricky vines, neutralize venom balls, dodge coconut-throwing monkeys and fire off bananas at any scorpion, vampire bat or crazy ape that gets in your way. So eat your bananas and get ready – it's a jungle out there!
– Relive Mowgli's classic adventure as you travel through over 10 levels – all weird, all wild and all totally different
– Encounter characters straight from the classic Disney movie, including Bagheera, Kaa, Shere Khan and many more!
– Jump, swing, climb and banana-throw your way through this adventure, collecting gems along the way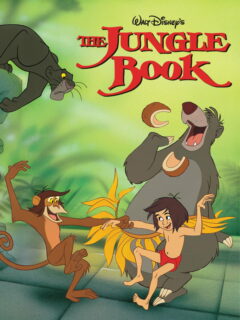 Informations
| | |
| --- | --- |
| Publisher: | Disney |
| Studio: | Eurocom |
| Label: | Disney Interactive |
| Platform: | PC |
Minimum Requirements
| | |
| --- | --- |
| *Windows* | |
| OS: | Windows 7 / 8 / 10 |
| Processor: | 1.8 GHz Processor |
| Memory: | 1 GB RAM |
| Graphics: | DirectX 9.0c Compatible Video Card w/ 256 MB RAM |
| DirectX: | Version 9.0c |
| Storage: | 9 MB available space |
| *Mac OS X* | |
| OS: | Mac |
| Processor: | 1.8 GHz |
| Memory: | 1 GB RAM |
| Graphics: | 3D graphics card compatible with 256 MB VRAM |
| Storage: | 9 MB available space |
| Additional Notes: | Mouse, Keyboard |
| *SteamOS Linux* | |
| OS: | Linux |
| Processor: | 1.8 GHz |
| Memory: | 1 GB RAM |
| Graphics: | 3D graphics card compatible with 256 MB VRAM |
| Storage: | 9 MB available space |
| Additional Notes: | Mouse, Keyboard |