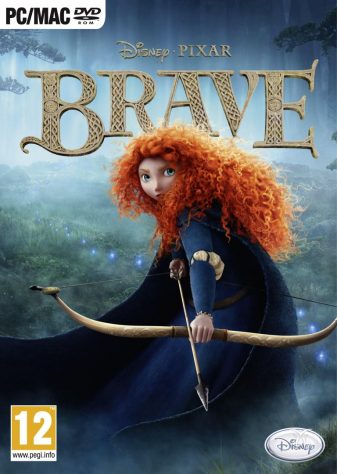 DISNEY PIXAR BRAVE
Genre:
Inspired be "Brave", the upcoming Disney Pixar animated fantasy adventure movie, the video game invites players to run, jump and battle their way through the rugged landscape of mythical and mysterious Scotland. By using their wits and bravery, gamers will also be able to wield a sword and bow to defeat fierce enemies, break a magical curse and save a kingdom.
– Uncover Secrets and break a Magical Curse.
– Battle fierce enemies with your sword, bow and arrow.
– Jump, dodge and climb through rugged environments.
– Hear the voice of Merida as you play the game.
– Discover new characters and costumes inspired by the film.
Informations
| | |
| --- | --- |
| Publisher: | Disney |
| Studio: | Behaviour Interactive |
| Label: | Disney |
| Platform: | PC |
Minimum Requirements
| | |
| --- | --- |
| Graphic: | Nvidia GeForce 8400 256 MB |
| Graphic: | ATI Radeon 2900 256 MB |
| Other: | DVD drive requirement |
| Other: | Controller available |
| Other: | 8X |
| OS: | Windows 7 |
| OS: | Windows XP SP3 |
| CPU: | Intel P4 3GHz |
| CPU: | AMD Athlon 64 3500+ 3GHz |
| Memory: | 2GB |
| Storage: | 3GB |
Ratings
RATING SYSTEM: ACB
PG (Parental Guidance)
RATING SYSTEM: ESRB
EVERYONE 10+
FANTASY VIOLENCE
RATING SYSTEM: PEGI
+12
Violence
RATING SYSTEM: USK
12