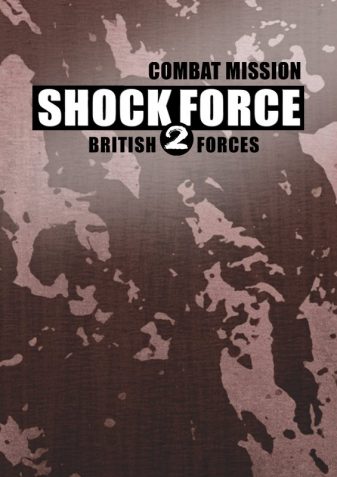 British Forces is the second module for the fictional 2008 Syrian setting of Combat Mission Shock Force 2.
The full range of British heavy and light forces are included. That means all new weaponry, from the new version of the L85A2 rifle to the Challenger 2, are all portrayed in Combat Mission's usual fine level of detail. As a bonus feature the US Army's Infantry Brigade Combat Team formations and equipment are also included, which rounds out the US Army force types.
It can be argued that the British field the second most powerful NATO ground force and now you can see for yourself if you agree! A new campaign, 30 standalone scenarios, and numerous Quick Battle maps give you ample opportunity to put theory to the test. Play with the British taking on the Syrians on their own or as part of multi-national joint task forces using any of Shock Forces' other Blue Force units.
*+Major Formations+*
*British Army*
– Armoured Regiment 58
– Armoured Regiment 44
– Recce Regiment
– Armoured Infantry Battalion
– Mech Infantry Battalion
– Light Infantry Battalion
– Armoured Engineer Troop
– Mech Engineer Troop
– Engineer Troop
– Light Gun Tactical Group
– AS90 Tactical Group
*United States Army*
– Infantry Battalion
– Recon Squadron
– Engineer Company
– Truck Platoon
*+British Army+*
*Vehicles*
– FV4043 Challenger 2
– FV4043 Challenger 2 (enhanced)
– FV510 Warrior IFV Telic
– FV510 Warrior IFV Wrap-2
– FV511 Warrior ICV Telic
– FV511 Warrior ICV Wrap-2
– FV514 Warrior OPV Telic
– FV514 Warrior OPV Wrap-2
– FV107 Scimitar
– FV107 Scimitar w/ slat armor
– FV103 Spartan
– FV105 Sultan
– FV432
– FV432 Mk. 3 Bulldog (Enforcer)
– FV432 Mortar Carrier
– WMIK
– L.R. Command vehicle w/ FFR
– TUM – HS/GS
– TUM – HS/ST
– M-WMIK Jackal
*Small Arms*
– L85A2
– L85A2 w/ grenade launcher
– L85A2 (latest)
– L86A2
– L22A2
– L110A1
– L96A1
– L115A1
– L115A3
*Heavy Weapons*
– L111A1 Browning
– L7A2
– L134A1
– L2A1
– NLAW
– LASM
– Javelin ATGM
– L9A1 51mm Mortar
– L16 81mm Medium Mortar
*Artillery Support*
– L16A2 81mm mortar
– L118 light gun
– AS90 Self-propelled gun
*Air Support*
– Apache AH Mk. 1
– Typhoon F2
– Tornado GR4
– Harrier GR9
*+United States Army+*
*Vehicles*
– LMTV
© 2020 BATTLEFRONT. ALL RIGHTS RESERVED.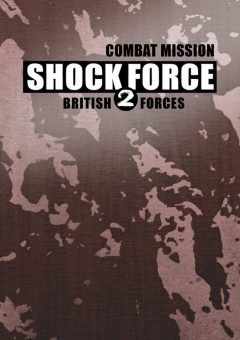 COMBAT MISSION SHOCK FORCE 2 – BRITISH FORCES
Informations
| | |
| --- | --- |
| Publisher: | Slitherine Software UK Ltd |
| Studio: | Battlefront |
| Label: | Slitherine Ltd |
| Platform: | PC |
| | |
| --- | --- |
| OS: | Windows 7 |
| Processor: | Pentium IV 1.8 GHz or equivalent speed AMD processor |
| Memory: | 4 GB RAM |
| Graphics: | 256 MB VRAM or better and must support 1024x768 or higher resolution in OpenGL |
| Storage: | 10 GB available space |
| Sound Card: | DirectX 10 compatible Sound Card (Windows only) |
| Additional Notes: | The game does not work in a virtualized environment (virtual machine) |
Recommended Requirements
| | |
| --- | --- |
| OS: | Windows 10 |
| Processor: | Pentium IV 2.8 GHz or equivalent speed AMD processor or better |
| Memory: | 8 GB RAM |
| Graphics: | 1 GB VRAM or better and must support 1024x768 or higher resolution in OpenGL |
| Storage: | 12 GB available space |
| Sound Card: | DirectX 12 compatible Sound Card (Windows only) |
| Additional Notes: | The game does not work in a virtualized environment (virtual machine) |