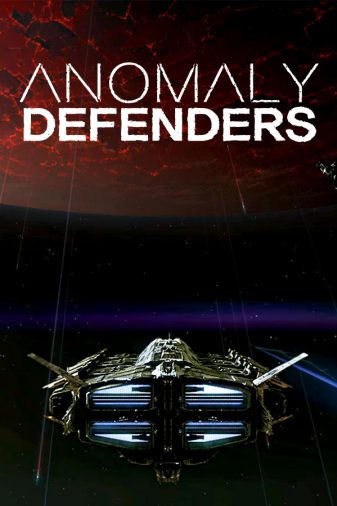 Anomaly Defenders is the closing installment of the Anomaly series. The original incarnation of the Tower Offense sub-genre had players controlling humans fighting alien invaders. Now, the tables have turned. The human counterattack is underway and the alien homeworld is under threat. Defend the planet from the human scum in the final battle of the series.
Anomaly Defenders is a fast-paced Tower Defense game where attacking human troops can damage and destroy your defenses. You have to react and counterattack enemies on the battlefield at all times. Each time you start a campaign, the unique tech-tree technologies can be tailored to your needs. Killing humans is easier due to 8 upgradable towers and special functions: repair your towers, make them go berserk, sacrifice them in explosions that are harmful to nasty humans, and use other tricks. This is the final battle against the humans. For the Hive, Commander!
Key Features:
– Functions to fix and boost your towers: Repair, Rage, Explode and others
– Full-blown tech-tree to tailor unique strategies
– Attacking forces can damage and destroy your towers – watch out!
– Outsmart humans by deploying towers that force them to change their movement path
– Fight the humans on the orbital stations and undiscovered lands – 24 unique levels are waiting for you to protect them
– 8 unique, upgradeable towers
– Three difficulty levels adjusted for both new and hardcore players
© 2014 11 bit studios S.A. Anomaly Defenders™, 11 bit studios™ and respective logos are trademarks of 11 bit studios S.A. All rights reserved.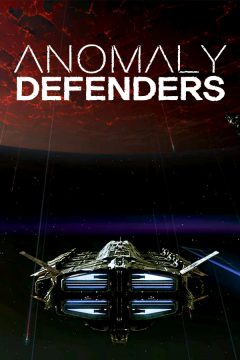 Informations
| | |
| --- | --- |
| Publisher: | 11 Bit Studios |
| Studio: | 11 bit studios |
| Label: | 11 bit studios |
| Platform: | PC/Mac/Linux |
Minimum Requirements
| | |
| --- | --- |
| Windows | |
| OS: | Windows XP SP3 (32 bit) / Vista |
| Processor: | Intel(R) Core(TM)2 Duo 2.4, AMD Athlon(TM) X2 2.8 Ghz |
| Memory: | 2 GB RAM |
| Graphics: | Geforce 9600 GS, Radeon HD4000, Shader Model 3.0, 512 MB |
| DirectX: | Version 9.0c |
| Storage: | 1 GB available space |
| Sound Card: | DirectX compatible |
| macOS | |
| OS: | 10.6 |
| Processor: | Intel(R) Core(TM)2 Duo 2.4, AMD Athlon(TM) X2 2.8 Ghz |
| Memory: | 2 GB RAM |
| Graphics: | Geforce 9600 GS, Radeon HD4000, Shader Model 3.0, 512 MB |
| Storage: | 1 GB available space |
| Sound Card: | Integrated |
| Linux | |
| OS: | Ubuntu 12.04 |
| Processor: | Intel(R) Core(TM)2 Duo 2.4, AMD Athlon(TM) X2 2.8 Ghz |
| Memory: | 2 GB RAM |
| Graphics: | Geforce 9600 GS, Radeon HD4000, Shader Model 3.0, 512 MB |
| Storage: | 1 GB available space |
| Sound Card: | Integrated |
Recommended Requirements
| | |
| --- | --- |
| Windows | |
| OS: | Windows 7 |
| Processor: | Intel(R) Core(TM)2 Quad 2.7 Ghz, AMD Phenom(TM)II X4 3 Ghz |
| Memory: | 4 GB RAM |
| Graphics: | GeForce GTX 260, Radeon HD 5770, 1024 MB, Shader Model 3.0 |
| DirectX: | Version 9.0c |
| Storage: | 1 GB available space |
| Sound Card: | DirectX compatible |
| macOS | |
| OS: | 10.6 |
| Processor: | Processor:Intel(R) Core(TM)2 Quad 2.7 Ghz, AMD Phenom(TM)II X4 3 Ghz |
| Memory: | 4 GB RAM |
| Graphics: | GeForce GTX 260, Radeon HD 5770, 1024 MB, Shader Model 3.0 |
| Storage: | 1 GB available space |
| Sound Card: | Integrated |
| Linux | |
| OS: | Ubuntu 12.04 |
| Processor: | Intel(R) Core(TM)2 Quad 2.7 Ghz, AMD Phenom(TM)II X4 3 Ghz |
| Memory: | 4 GB RAM |
| Graphics: | GeForce GTX 260, Radeon HD 5770, 1024 MB, Shader Model 3.0 |
| Storage: | 1 GB available space |
| Sound Card: | Integrated |