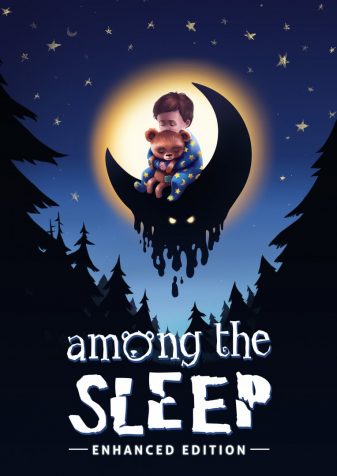 AMONG THE SLEEP – ENHANCED EDITION
New Enhanced Edition
Among the Sleep is an award winning first person horror adventure in which you play a small child searching for your mother after ominous sounds wake you up in the middle of a night.
The enhanced edition of Among the Sleep contains improved visuals, digital art book and soundtrack integrated in the game, selectable pyjamas, enhanced puzzles and gameplay, new dialogue and a brand new museum level where you get to explore behind the scenes and experience never before seen footage and concepts cut from the released game.
Among the Sleep is a first person horror adventure, in which you play a two year old child. After waking up in the middle of the night to mysterious sounds, you start exploring the dark looking for comfort.
The game explores horror through atmosphere and exploration, not with scores and combat systems. In Among the Sleep you're vulnerable, scared, and trying to make sense of the world.
Controller support: Works 100% with Xbox 360 controllers, might have some issues with Xbox One controllers. We are sorry about the inconvience.
The game will not get VR support.
© Copyright Shmopyright – Krillbite Studio – No rights reserved, but please don't steal our stuff.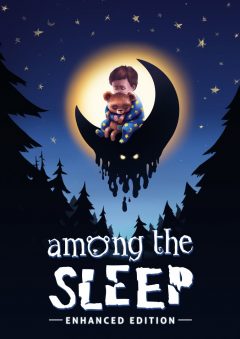 AMONG THE SLEEP – ENHANCED EDITION
Informations
| | |
| --- | --- |
| Publisher: | Krillbite Studio AS |
| Studio: | Krillbite Studio |
| Label: | Krillbite Studio |
| Platform: | PC |
Minimum Requirements
| | |
| --- | --- |
| OS: | WindowsXP SP2 or higher |
| Processor: | Dual core 2.4GHz |
| Memory: | 2048 MB RAM |
| Graphics: | Video card with 512MB of VRAM |
| DirectX: | Version 9.0 |
| Storage: | 2 GB available space |
| Sound Card: | Yes |
| Additional Notes: | Best enjoyed with a headset! |
Recommended Requirements
| | |
| --- | --- |
| OS: | Windows 7 or higher |
| Processor: | Quadcore 2.5GHz |
| Memory: | 4096 MB RAM |
| Graphics: | Video card with 1024MB of VRAM |
| DirectX: | Version 9.0c |
| Storage: | 2 GB available space |
| Sound Card: | Yes |
| Additional Notes: | Best enjoyed with a great headset! |