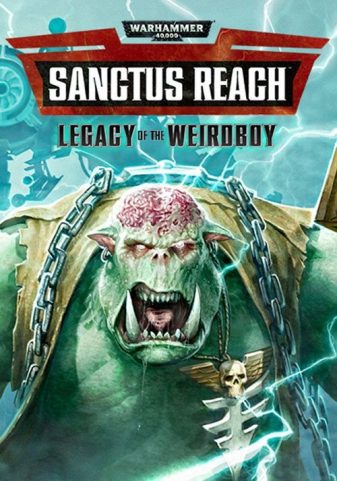 Carnage and wanton slaughter reach a new peak: Big Redd da Warphead, Grukk Face-Rippa's right hand and one of the top boyz in the Red Waaagh!, leads his orks in the conquest of the isle of Dominus. His plan is to open up the warp and rip the Wolf's throat by striking at the Sacred Mountain. Such an assault, if successful, would shake the very foundations of Imperial defence on Alaric Prime. The fate of the whole Sanctus Reach system is at stake…
With Legacy of the Weirdboy, Warhammer 40,000: Sanctus Reach is back! In the first expansion for Sanctus Reach, you will play as the Orks in their quest to destroy and kill any who stand in their way. Forward in the name of Gork (and Mork)!
Play through a new campaign as the Orks, following the deeds of a new mighty hero, Big Redd. Command new units and make use of many new abilities to kill your enemies! Explore new tactical possibilities and the new objectives available in the campaign and skirmish mode. Face a much enhanced AI, and prepare to spill blood. A lot of blood. 'ere we go!
– A new Orks campaign – lead the Greenskins in their deep strike on Isle of Dominus
– New units for Orks and Space Wolves – command units such as the Painboy or the Venerable Dreadnought
– Fleshed out Orks faction – the Orks are now more brutal than ever, having at their disposal plenty of new skills and a new unit progression system
– A new playable hero – Big Redd, a ferocious weirdboy, would rather die than falter in his vicious offensive
– New Victory Conditions – defeat your enemy by obtaining enough Loot or by 'Capturing the Flag'
– Improved storytelling – immerse yourself like never before in this tale of war and destruction with the new Illustrated stories
Warhammer 40,000: Sanctus Reach – Legacy of the Weirdboy © Copyright Games Workshop Limited 2017. Sanctus Reach, the Sanctus logo, Legacy of the Weirdboy, GW, Games Workshop, Space Marine, 40K, Warhammer, Warhammer 40,000, 40,000, the 'Aquila' Double-headed Eagle logo, and all associated logos, illustrations, images, names, creatures, races, vehicles, locations, weapons, characters, and the distinctive likeness thereof, are either ® or TM, and/or © Games Workshop Limited, variably registered around the world, and used under licence. Published by Slitherine Ltd. Developed by Straylight Games and Slitherine Ltd. All rights reserved to their respective owners.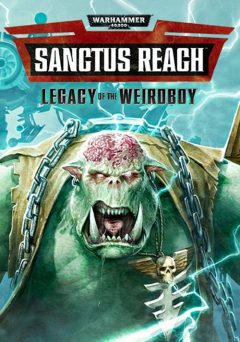 WARHAMMER 40,000: SANCTUS REACH – LEGACY OF THE WEIRDBOY
Informations
| | |
| --- | --- |
| Publisher: | Slitherine Software UK Ltd |
| Studio: | Straylight Entertainment |
| Label: | Slitherine Ltd |
| Platform: | PC |
Minimum Requirements
| | |
| --- | --- |
| OS: | Windows 7, 8, 10 |
| Processor: | 2GHz |
| Memory: | 2 GB RAM |
| Graphics: | 512Mb DirectX 9 Compatible Graphics Card |
| DirectX: | Version 9.0 |
| Storage: | 2 GB available space |
| Sound Card: | DirectX Compatible Sound Card |