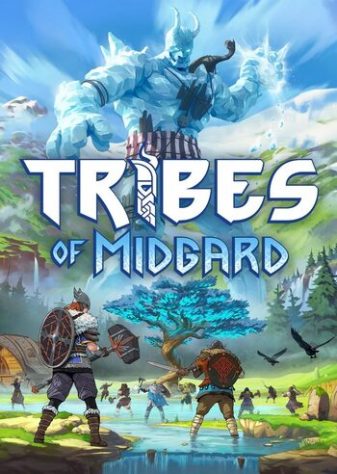 Tribes of Midgard is a cooperative action adventure game in which players take on the role of Vikings defending their home during the end of the world – Ragnarok. The production was developed by Norsfell Games studio and is his debut project. The publisher is the well-known company Gearbox Publishing.
Story
The action Tribes of Midgard is set in a universe inspired by Norse mythology. The world is slowly coming to an end – the last battle called Ragnarok is coming. Players take on the role of warriors who try to survive this difficult time and defend their village from the invasion of monsters.
Gameplay
In Tribes of Midgard we observe the action from above, from the so-called isometric perspective . The game is about exploring locations, collecting items (both ordinary raw materials used to build and powerful, ancient relics), and fighting enemies – the shadows of Helheim, monsters and giants. The main goal is to defend the village against the invasions that occur at night (we prepare during the day and repel the attack after dark). The game is over when the enemies break in and destroy the world tree seedling (the so-called Yggdrasil). Combat is arcade (similar to many other action RPG titles) – in clashes we use various weapons and special abilities. A key role in this production is played by the crafting system, which allows you to create both powerful equipment used by characters, as well as fortifications , buildings, bridges and various types of reinforcements that make the village a more difficult target for monsters.
Key Features
Explore a Bright Norse Realm – Discover dungeons, slay legendary beasts, and build anywhere as you explore formidable, procedurally-generated lands on your quest to take on Ragnarök.
Face Colossal Game-Changers – Protect the Seed of Yggdrasil from a nightly invasion of Helthings, and work together with your tribe to withstand the ever-looming threat of the Jötnar, epic Giants hellbent on smashing the Seed—and your village surrounding it—to bits.
Forge Your Viking Legend – Choose your class and take the battle into the wilds as you seek resources to craft epic armor and mighty weaponry. Then, unleash powerful abilities and prepare clever village defenses to give your enemies some nasty surprises.
Rally the Tribe – When the Giants arrive, it takes a village to bring them down! Adventure through Midgard solo, or form a tribe of up to 10 players in online PvE co-op. Test your Viking skills across various game modes as you discover your favorite play-style.
Keep Up the Fight – Throughout the year, limited time seasonal events bring bigger challenges and even mightier treasures to the endgame of Midgard, including new ways to progress and unlockable rewards for use across every game.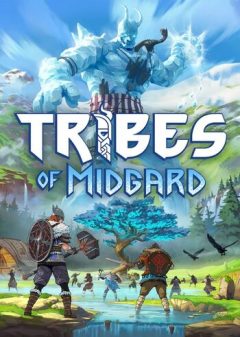 Informations
| | |
| --- | --- |
| DEVELOPER: | Norsfell |
| PUBLISHER: | Gearbox Publishing |