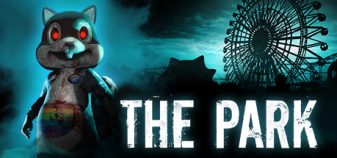 Set in a creepy amusement park hiding a dark and sinister secret, The Park is a one to two hour-long first-person psychological horror experience focusing on intense storytelling and exploration instead of combat and action.
A day at the park… a lost teddy bear… a missing child. As the sun sets over Atlantic Island Park, you must explore its dilapidated rides in search of your son, Callum. As darkness falls, you will experience panic and paranoia through a narrative written by a team of award-winning storytellers.
Amusement parks are happy places, filled with the joys of childhood and the exhilarating rush of fantastic rides to be dared. That was the vision of eccentric business man Nathaniel Winter when he opened the doors to Atlantic Island Park in 1977.
Unfortunately, the park's history turned out to be one plagued by tragedy and drama. Its freak accidents, grotesque killings and ghostly hauntings have inspired many a sensational headline, and locals worry the park is far from done claiming innocent lives.
For Lorraine, it's where her worst nightmare began.
WARNING:
This experience deals with subject matter that might prove emotionally distressing to some. Player discretion is advised.
– Explore Atlantic Island Park and step onto rides such as the Ferris Wheel, the Bumper Cars and the Rollercoaster; just beware, some of them have a life of their own
– Enter the mind of Lorraine, a woman facing every parent's worst nightmare, and unravel her story as well as the dark and tragic history of the park
© 2015, "The Park" TM is a trademark of Funcom Oslo AS 2015. All rights reserved. All logos, characters, names and distinctive likenesses thereof are intellectual property of Funcom Oslo AS unless otherwise noted.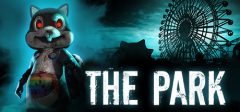 Informations
| | |
| --- | --- |
| Publisher: | Funcom |
| Studio: | Funcom |
| Label: | Funcom |
| Platform: | PC |
Minimum Requirements
| | |
| --- | --- |
| OS: | Windows 7 64 Bit/ Windows 8 64 Bit/ Windows 10 64 Bit |
| Processor: | Core i5 processor or equivalent |
| Memory: | 4 GB RAM |
| Graphics: | Intel HD4400 / AMD Radeon 5750 1Gb VRAM / NVidia Geforce 640 1Gb VRAM |
| DirectX: | Version 11 |
| Storage: | 4 GB available space |
Recommended Requirements
| | |
| --- | --- |
| OS: | Windows 7 64 Bit/ Windows 8 64 Bit/ Windows 10 64 Bit |
| Processor: | Core i5 processor or equivalent |
| Memory: | 8 GB RAM |
| Graphics: | NVIDIA 760 series 2Gb VRAM or better / AMD Radeon R9 270X 2Gb VRAM or better |
| DirectX: | Version 11 |
| Storage: | 4 GB available space |