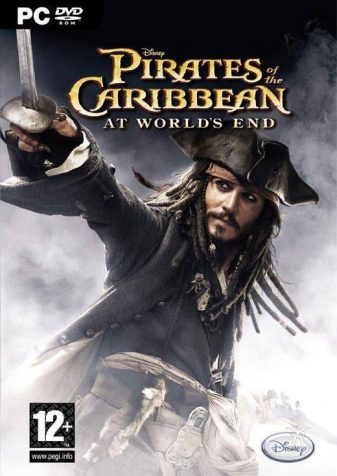 PIRATES OF THE CARIBBEAN : AT WORLD'S END
Genre:
A pirate's life for you
Inspired by the events and locations of the blockbuster film Pirates of the Caribbean: At World's End and 2006's smash hit Dead Man's Chest, POTC: At World's End sees familiar pirates fighting notorious villains on the decks and riggings of massive ships, exploring towns and jungle-filled islands, and avoiding underwater terrors in adventures on the high seas.
Live and die by the sword as you venture to the worlds of the films and beyond, playing as characters including Captain Jack Sparrow, Will Turner and Elizabeth Swann. You'll need your wits about you as you recreate memorable moments from the movies, including the waterwheel fight and the battle against the demonic Kraken.
Hone your swordsmanship skills throughout the game, unlocking new combos and special moves, and develop your notoriety to become the most fearsome pirate in history. From islands and pirate ships in the Caribbean to the streets of historical Singapore, adventures lie ahead in the Pirates of the Caribbean: At World's End
– Fight like a pirate to develop your sword fighting skills as you battle Davy Jones' underwater army
– Play a range of pirate mini-games, including Pirate Poker and Pirate Dice
– Take on your friends in Challenge Mode to prove once and for all who is the scurviest of them all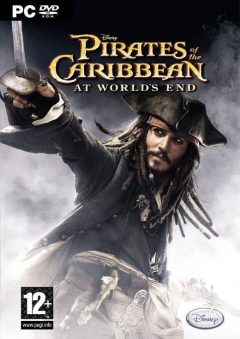 PIRATES OF THE CARIBBEAN : AT WORLD'S END
Informations
| | |
| --- | --- |
| Publisher: | Disney |
| Studio: | Eurocom |
| Label: | Disney Interactive Studios |
| Platform: | PC |
Minimum Requirements
| | |
| --- | --- |
| OS: | Windows XP, Windows Vista (Windows x64 NOT supported) |
| Processor: | Pentium 4 class or AMD Athlon processor, 1.5 GHz |
| Memory: | 256 MB RAM |
| Graphics: | 64 MB DirectX 9.0c-compatible, 3D video card (NVIDIA GeForce, ATI Radeon, or equivalent) with Hardware Transform and Lighting capability. |
| Storage: | 1434 MB available space |
| Additional Notes: | Integrated (built-in) onboard video cards are not supported by this game. |
Ratings
RATING SYSTEM: ACB
PG (Parental Guidance)
RATING SYSTEM: ESRB
ALCOHOL REFERENCE
MILD LANGUAGE
SIMULATED GAMBLING
TEEN
VIOLENCE
RATING SYSTEM: PEGI
+12
Gambling
Violence
RATING SYSTEM: USK
12