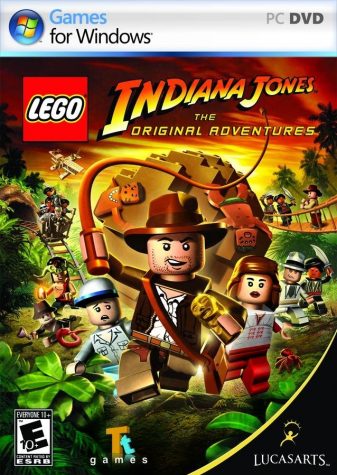 LEGO INDIANA JONES : THE ORIGINAL ADVENTURES
Genre:
Build, Battle and Brawl your way out of trouble!
Play through all three classic Indiana Jones™ movies and relive your favorite Indy adventures in the tongue-in-cheek worlds of LEGO®.
– Explore and Discover – Battle enemies, solve puzzles, and seek out the world's greatest treasures.
– More Than 60 Playable Characters – Take control of Indy, his friends, and even his enemies. Team up with a friend and together search for fortune and glory.
– Whip Into Action! – Attack and disarm enemies, swing over perilous pits, and interact with LEGO® objects and puzzles!
LucasArts, the LucasArts logo, INDIANA JONES and related properties are trademarks in the United States and/or in other countries of Lucasfilm Ltd. and/or its affiliates. © 2008-2009 Lucasfilm Entertainment Company Ltd. or Lucasfilm Ltd. All rights reserved. LEGO, the LEGO logo and the Minifigure are trademarks of The LEGO Group. © 2008-2009 The LEGO Group. All rights reserved.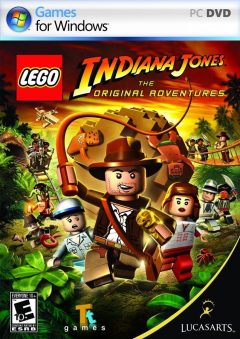 LEGO INDIANA JONES : THE ORIGINAL ADVENTURES
Informations
| | |
| --- | --- |
| Publisher: | Disney |
| Studio: | LucasArts |
| Label: | LucasArts |
| Platform: | PC |
Minimum Requirements
| | |
| --- | --- |
| Graphic: | 128 MB |
| OS: | Windows XP |
| OS: | Windows Vista |
| CPU: | AMD Athlon XP 1GHz |
| CPU: | Intel Pentium 3 1GHz |
| Memory: | 0.256GB |
| Memory: | 0.512GB |
| Storage: | 4GB |
Ratings
RATING SYSTEM: ESRB
CARTOON VIOLENCE
EVERYONE 10+
RATING SYSTEM: PEGI
7
Violence
RATING SYSTEM: USK
6