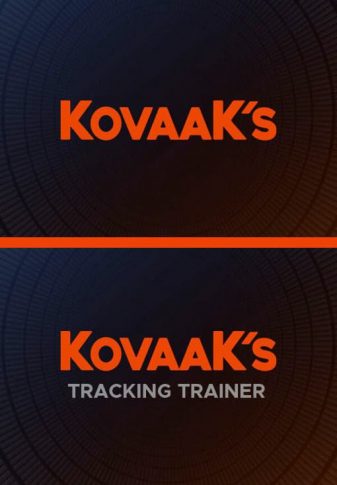 THE WORLD'S BEST AIM TRAINER
The highest-performance aim trainer, with the lowest input delay
Thousands of pros and streamers buy and use KovaaK's to stay on top
Made by FPS pros and deeply partnered with NVIDIA
Over 26,000 training scenarios, with infinite customization supporting every FPS/TPS title and skill-level
Supportive community of aim experts and players just like you
We don't turn you into data for sale to third-parties

THE KOVAAK ADVANTAGE

Over 1MM gamers have happily bought KovaaK's.

Here is why so many gamers trust KovaaK's:
Unparalleled performance: Built in Unreal Engine, ensuring the absolute highest performance.
Authentic game feel: Cloned weapon and movement physics from top FPS/TPS titles, with exact sensitivity matching. You will quickly improve at your favorite game!
NVIDIA partnership: The only aim trainer with access to Nvidia's lowest-level GPU routines, reducing input delay to the absolute minimum. And, check out NVIDIA Experiments Mode in KovaaK's, where you can directly contribute to scientific research into FPS performance.
Infinite flexibility: New in-game Map Editor means you can create anything you'd like. Create your own scenarios. Customize every aspect of your training. If you can imagine it, you can make it!
Honesty: KovaaK's isn't a data suction machine, masquerading as an aim trainer. All we care about is making you better at the games you love.

TESTIMONIALS

Everyone from beginners to pros love us, but don't take our word for it!

Is this black magic???
I've been training for about 4 days and just destroyed a friend I couldn't beat before. Imagine after a year of training!
-Player from Reddit

KovaaK is something I've done before every gaming session for well over a year. It is something that will always be part of my arsenal in my never ending quest for improvement. Great scenarios. Drastic improvement. Better people. Thank you guys
– Iron

Kovaaks allows me to work on my muscle memory so I can focus on decision making rather than where my flicks are going to go. It has made me a more consistent player in terms of winning fights.
– Freakazoid

Kovaaks is the only real aim trainer that made me break my plateau, i'm grateful for all the amazing exercises and for the community
– n0ted

KovaaKs is the best aim trainer to practice consistency, 20-60 minutes is the optimal amount to play each day
– Euriece

GAME FEATURES

Sandbox

The Sandbox includes over 26,000 practice scenarios and playlists to suit your favorite game and your skill level:
In-game Map Editor! Tons of customization options. Features backward compatibility with the old map format.
Newly upgraded visuals! Save your favorite looks as Themes.
Mouse sensitivity scaled to popular games including Fortnite, Valorant, CS:GO, Overwatch, Quake/Source, Paladins, Rainbow Six Siege, Battalion 1944, and Reflex
Create your own weapons, characters, bots & maps
Create your own custom training playlists and easily share them with your friends
Make bots dodge & aim exactly how you want them to
Make challenges to practice specific scenarios
Editable profiles that can be edited in-game or with text editors
All of the configuration options you'd expect of a competitive FPS title:
FOV
Separate horizontal/vertical mouse sensitivity
Unlocked frame rate
Per-weapon config settings
And much more.
Compete on the leaderboards for any scenario (global or friends only)
Custom crosshairs (JPG, PNG, BMP, etc.) and visuals (Floors/wall textures from a large list of options; bodies and heads of characters can be set to RGB values and differentiated by team; attacks can be set to the colors of characters)
Trainer
The Trainer is a guided experience to perfect your click timing, featuring enhanced graphics
The Trainer analyzes your performance and dynamically adjust to help you improve quickly; our coaching system watches your performance and serves you the kinds of targets you need to improve

Performance

Highly responsive input from a tweaked Unreal Engine 4 with approval from top CS:GO, Valorant, Fortnite, Overwatch, Apex Legends, and Quake professional players who have tested and provided feedback

KovaaK's Tracking Trainer DLC

Updated with new visuals and six new skills to train and master!
Designed by KovaaK himself, this guided trainer will help you quickly perfect your target tracking.
Great tracking is all about smoothness and this trainer will help you get results faster. There are eleven core skills to perfect, each featuring five difficulty levels—you'll always have something to focus on. Bots are wired with dynamic difficulty and get harder as you perform better. A new ranking system shows your progress toward each level. New charts show your progress and how smooth you really are.
Take the next step on your journey to becoming a god-tier sharpshooter. Consider us your gym and personal coach for FPS skills training. This Trainer DLC plus KovaaK's helps you practice your aim in a fun, stress-free environment without distractions, so you can rapidly accelerate your improvements without needing to grind FPS games for thousands of hours.
DLC FEATURES
Eleven core skills: Horizontal Smoothness Tracking, Bounce Smoothness: Body Tracking, Bounce Smoothness: Head Tracking, Vertical Smoothness Tracking, Diagonal Smoothness Tracking, Far Ground Reactivity, Mid Ground Reactivity, Close Ground Reactivity, Far Air Reactivity, Mid Air Reactivity, Close Air Reactivity.
Ranking system makes it easy to chart your progress.
Five levels of difficulty for each skill.
Dynamic difficulty adjusts bots while you play.
Bot difficulty graph.
Horizontal smoothness graph (for smoothness levels).
Vertical smoothness graph (for smoothness levels).
Highly responsive input from a tweaked Unreal Engine 4 with approval from top CS:GO, Valorant, Fortnite, Overwatch, and Quake professional players who have tested and provided feedback.
Single-player only.
© The Meta Game, Inc. All rights reserved.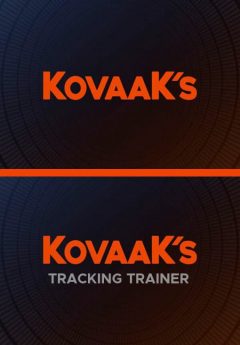 Informations
| | |
| --- | --- |
| Publisher: | The Meta Game |
| Studio: | The Meta |
| Label: | The Meta |
| Platform: | PC |
Minimum Requirements
| | |
| --- | --- |
| Windows | |
| Requires a 64-bit processor and operating system | |
| OS: | Windows 10 64-bit (latest Service Pack) |
| Processor: | Intel Core i3 or AMD Phenom X3 865 |
| Memory: | 4 GB RAM |
| Graphics: | Nvidia GeForce GTX 460, ATI Radeon HD 4850, or Intel HD Graphics 4400 |
| DirectX: | Version 11 |
| Network: | Broadband Internet connection |
| Storage: | 8 GB available space |
Recommended Requirements
| | |
| --- | --- |
| Windows | |
| Requires a 64-bit processor and operating system | |
| OS: | Windows 10 64-bit (latest Service Pack) |
| Processor: | Intel® Core™ i5 or AMD Phenom™ II X3 or better |
| Memory: | 16 GB RAM |
| Graphics: | NVIDIA® GeForce® GTX 660 or AMD Radeon™ HD 7950 or better |
| DirectX: | Version 11 |
| Network: | Broadband Internet connection |
| Storage: | 8 GB available space |