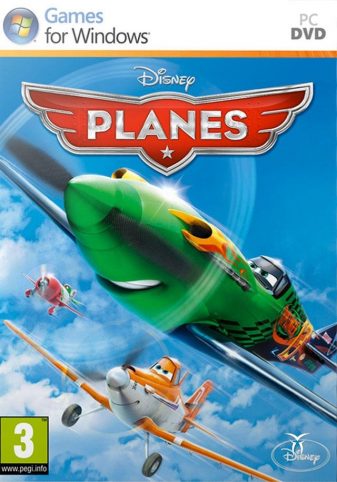 From above the world of Cars, Disney Planes takes players on a high-flying, action-packed, fun-filled adventure with Dusty, a big-hearted, speed-loving crop duster, voiced by actor and comedian Dane Cook.
– Take to the skies and continue the storyline beyond the film with Dusty and other characters, including Ishani, voiced by actress Priyanka Chopra; Echo, voiced by actor Anthony Edwards; and Bravo, voiced by actor Val Kilmer, as they embark on missions, air races and grand adventures around the world.
– Play as one of 10 characters from the film with pick-up-and-play flight controls
– From Propwash Junction to China, travel through 10 breathtaking environments inspired by the film
– Four exciting modes of play: Air Rallies, Story, Free Flight and Balloon Popping fun!
– Experience the universe of Disney Planes and choose your character in single player or enjoy drop-in and drop-out co-op play with any of the characters featured in the game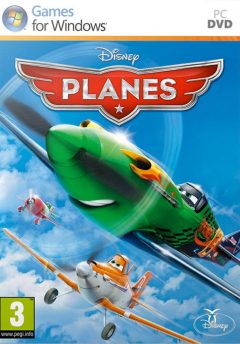 Informations
| | |
| --- | --- |
| Publisher: | Disney |
| Studio: | Behaviour Interactive |
| Label: | Disney Interactive Studios |
| Platform: | PC |
Minimum Requirements
| | |
| --- | --- |
| Graphic: | ATI Radeon HD 3XXX series |
| Graphic: | Nvidia GeForce 8800GTX |
| OS: | Windows XP |
| OS: | Windows 7 |
| OS: | Windows Vista |
| OS: | Windows 8 |
| CPU: | Dual Core 2.2GHz |
| Memory: | 2GB |
| Storage: | 2GB |
| Sound: | 9.0c |
Ratings
RATING SYSTEM: ACB (Australia)
G (General)
RATING SYSTEM: ESRB (US & Canada)
CARTOON VIOLENCE
ESRB: E (Everyone)
RATING SYSTEM: PEGI (Europe)
3
RATING SYSTEM: USK (Germany)
0