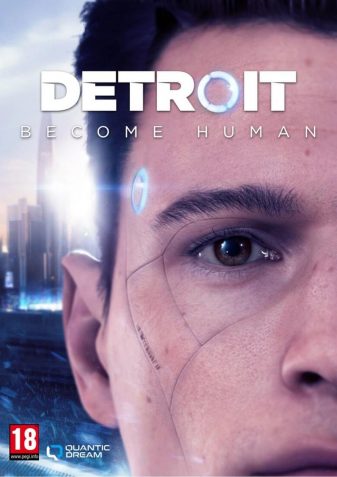 Detroit: Become Human is a production bordering on an adventure game and an interactive film, for which the French studio Quantic Dream is responsible for such titles as Fahrenheit, Heavy Rain and Beyond: Two Souls. This time, the developers decided to develop the idea of self-aware and emotional androids, which first appeared in the 2012 tech demo.
Story
In Detroit: Become Human, the plot is the main attraction, told from the perspective of three android heroes. The action of the production takes place in the near future in the title city of Detroit. In the game universe, machines that look and behave like humans are commonly found, which creates serious social problems, such as high unemployment or the need for new resources. The protagonists are Kara and Markus, robots used to help around the house and take care of its inhabitants, and Connor, a prototype android used by the police during investigations, interrogations and negotiations. Through their intertwining stories, the player observes and participates in the appearance of machines that, due to a defect in the software, started to rebel, run away from their owners and finally feel human emotions.
Interactive gameplay
The gameplay of Detroit: Become Human draws upon Heavy Rain's best features. Those who played the previous hit will recognize the mechanics easily while those who encounter Quantic Dream's games for the first time will quickly grasp the essence.
The interactive storyline revolves around exploring the environment, and learning how your actions and decisions may affect your and others' destiny. Highly developed dialogue system is a line between the facts and evidence you already know and the ones you may discover.
You will frequently find that the key to solve the issue may lay in a properly handled conversation. Each characters' special traits and features will help you achieve their individual goals. Make use of Connor's unique ability to immediately analyze complex data, connected to, for instance, the crime scenes.
Key features
Detroit: Become Human features countless ways in which you can create your own story. Observe, sense, think and decide based on your intuition, clues, or any other inspirations to continue each character's unique story
Solve moral dilemmas accompanying your decisions and check what consequences they may have on the story outcome
Help your characters develop authentic emotions
Discover the unique relationship between humans and androids, helping them to understand each other's roles and challenges
Enjoy beautiful visuals, marveling at the brilliantly detailed character models and vibrant surroundings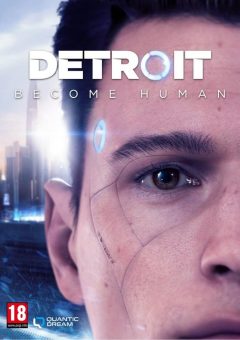 Informations
| | |
| --- | --- |
| DEVELOPER: | Quantic Dream |
| PUBLISHER:: | Quantic Dream |