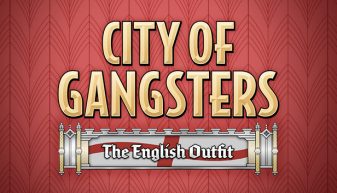 CITY OF GANGSTERS: THE ENGLISH OUTFIT
Genre:
Languages:
French Canadian and English, German, Russian, Spanish – Spain, Simplified Chinese
This content pack adds unique abilities when playing as English.
Light up the world by bringing classic English tobacco to your neighborhood! Instead of relying on external cigarette suppliers, you can produce cigarettes on your own. Then entice customers to stick around for a smoke in your casinos and speakeasies to increase their profits. At the end of Prohibition, see how your English outfit fared establishing a monopoly on cigarettes on the streets of American cities.
Features:
Add English national colors and symbols to your safehouse, crew markers and other parts of the game
Produce Cigarettes in a new building operation
Expand speakeasies and casinos with Smoking Parlors to convince your customers to stick around even longer
Unlock new clothing options and bring English fashion to your character portraits
Prosper through Prohibition with a new Legacy goal based on selling impressive quantities of cigarettes
Kasedo Games is a division of Kalypso Media Group. Kasedo Games copyright © 2021 Kalypso Media Group
All rights reserved. All other logos, copyrights and trademarks are property of their respective owner.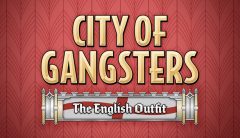 CITY OF GANGSTERS: THE ENGLISH OUTFIT
Informations
| | |
| --- | --- |
| Publisher: | Kasedo Games |
| Studio: | SomaSim |
| Label: | Kasedo Games |
| Platform: | PC |
Minimum Requirements
| | |
| --- | --- |
| OS: | Windows 10 |
| Processor: | Intel i5/i7/i9 or AMD Ryzen |
| Memory: | 8 GB RAM |
| Graphics: | NVidia GeForce 700 series or newer, AMD Radeon R5/R7/R9 200 series or newer, Intel Iris / HD 5000 or newer |
| DirectX: | Version 11 |
| Storage: | 1 GB available space |
Recommended Requirements
| | |
| --- | --- |
| OS: | Windows 10 |
| Processor: | Intel i5/i7/i9 or AMD Ryzen |
| Memory: | 8 GB RAM |
| Graphics: | NVidia GeForce 10 series or newer, AMD RX series or newer |
| DirectX: | Version 11 |
| Storage: | 1 GB available space |