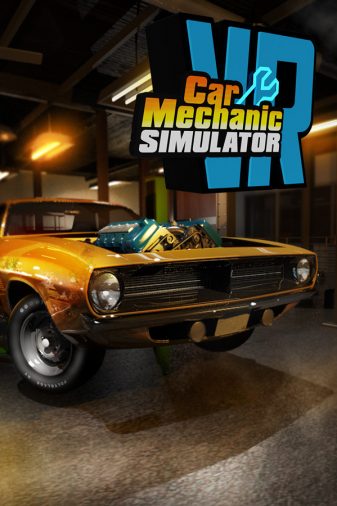 CAR MECHANIC SIMULATOR VR
Genre:
Educational, Racing/Driving, Single Player, VR, Simulation
Languages:
Czech, Dutch, English (US), Finnish, French Canadian and English, German, Greek, Hungarian, Italian, Japanese, Korean, Polish, Portuguese-Brazil, Russian, Spanish – Spain, Turkish, Simplified Chinese
Repair, customization, and tuning.
Hundreds of parts and possibilities make this game an almost perfect car mechanic simulator. Many car mechanics consider it the most realistic simulator they have played.
painting and customizing the car in any way you want
a dozen tools
almost 1000 unique parts
dismantle and repair the engine
42 cars available
Thanks to the tutorial in the game you will go through the whole process. From changing the oil to disassembling and repairing the engine. This game will make you a real expert.
Expand your repair service empire.
What would a mechanic simulator be without your own business? Buy repair and sell at a profit.
complete contracts
buy cars at auctions
find parts and old wrecks in a junkyard
test your repaired cars
upgrade your garage
How about a test drive? Get into a car and test its capabilities, results, and performance.
The game offers multiple campaign missions, lots of tasks, and random missions
Copyright © 2023 GameFormatic S.A. All rights reserved.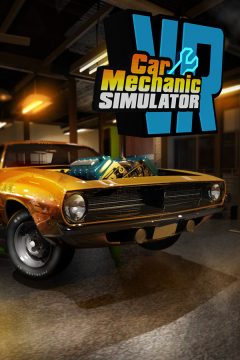 CAR MECHANIC SIMULATOR VR
Informations
| | |
| --- | --- |
| Publisher: | GameFormatic |
| Studio: | GameFormatic S.A., Red Dot Games |
| Label: | PlayWay S.A. |
| Platform: | PC |
Minimum Requirements
| | |
| --- | --- |
| Windows | |
| OS: | Windows 10 |
| Processor: | Intel Core i7 / AMD Ryzen 7 |
| Memory: | 16 GB RAM |
| Graphics: | NVIDIA GeForce GTX 1660 Ti / AMD RX 5700 |
| DirectX: | Version 11 |
| Storage: | 13 GB available space |
| VR Support: | SteamVR or Oculus PC |
Ratings
RATING SYSTEM: PEGI (Europe)
+3