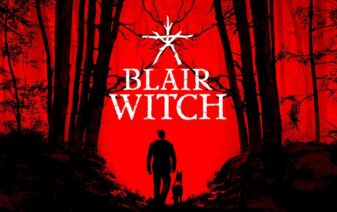 Why you should buy Blair Witch
You are looking for a game that will send shivers down your spine.
You are a fan of the Blair Witch movies.
You are not afraid to explore the haunted depths of the Black Hills Forest.
Evil hides in the Woods 
Blair Witch is a survival horror video game based on the Blair Witch horror films and developed by Bloober Team, the creative minds behind Layers of Fear. The game follows a former police officer, Ellis Lynch, in a search for a missing boy through the Black Hills Forest.
However, the dark woods are more mysterious and frightening than you could imagine. Will you be brave enough to join the search?
Descent into darkness
It's 1996 in Burkittsville, Maryland when a young boy, Peter Shanon, disappears in the Black Hills Forest. Ellis Lynch, with just his loyal dog Bullet by his side, joins the search in the infamous forest. A forest that is believed to be haunted by the sinister Blair Witch. To find the lost boy, Ellis has to face his own fears and past. But there is more evil lurking in the woods. The cursed forest distorts time and space making anyone who enters slowly lose their sanity. Can you tell what is real and what is not? This chilling investigation will teach you more about yourself and your behavior.
Face your fears 
Blair Witch walks you through the Black Hills Forest from a first-person perspective. You can follow the trail by using such items as a camera, cellphone, flashlight, or even Bullet, Ellis' dog. Search through the haunted and sinister forest fighting off the shadowy creatures lurking in the dark.
Blair Witch will transport you to the deepest and darkest recesses of the woods with its three-dimensional visuals and disturbing audio which will send shivers down your spine.
Blair Witch: key features
Mysterious and engaging plot.
First-person perspective playthrough.
Outstanding three-dimensional visuals.
Chilling audio that will give you goosebumps.
Discovering new features throughout the game.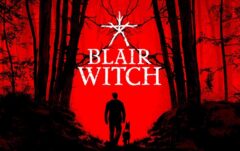 Informations
| | |
| --- | --- |
| DEVELOPER: | Bloober Team SA |
| PUBLISHER: | Bloober Team NA |