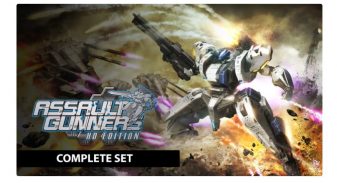 This Downloadable Content Contains:
• ASSAULT GUNNERS HD EDITION
• ASSAULT GUNNERS HD EDITION EXTRA PACK
You are in control of DAT, a Battle Mech Peace Keeping Force. You must save Earth's Migrants and the Mars Colonies from the threat of the ANTS uprising. Who or what could be leading this threat against Mars, and the new planned perfect utopia for humanity?
With 35 full-length battle-heavy missions, a horde gameplay mode known as "Inferno Mode" covering 5 varied maps and over 100 mech-customisation possibilities for yourself and your allies, there's plenty of replayability for enthusiasts.
The ASSAULT GUNNERS HD EDITION EXTRA PACK includes:
• 15 Campaign missions set after the initial campaign
• 3 Additional Inferno Mode maps
• 15 Extra weapons allowing for more diverse offensive options
• 30+ Additional mech-parts for even more customisation options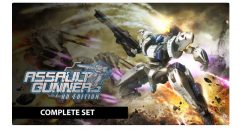 ASSAULT GUNNERS HD EDITION COMPLETE SET
Informations
| | |
| --- | --- |
| Publisher: | Marvelous Europe |
| Studio: | SHADE Inc. |
| Label: | Marvelous Europe |
| Platform: | PC |
Minimum Requirements
| | |
| --- | --- |
| OS: | Windows7 / 8.1 / 10 (64bit) |
| Processor: | Intel Core i3-530 CPU 2.93GHz |
| Memory: | 4 GB RAM |
| Graphics: | NVIDIA GeForce GTX650 or AMD HD 7700 |
| DirectX: | Version 11 |
| Storage: | 921 MB available space |
| Sound Card: | DirectX 9.0c |
Recommended Requirements
| | |
| --- | --- |
| OS: | Windows7 / 8.1 / 10 (64bit) |
| Processor: | Intel Core i5-3570K CPU 3.40GHz |
| Memory: | 8 GB RAM |
| Graphics: | NVIDIA GeForce GTX650 or AMD HD 7700 |
| DirectX: | Version 11 |
| Storage: | 921 MB available space |
| Sound Card: | DirectX 9.0c |
Ratings
RATING SYSTEM: ESRB (US & Canada)
E10+