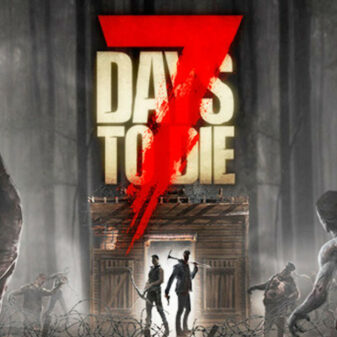 Why you should buy 7 Days to Die
You want to play one of the best zombie survival games.
You enjoy games with a plethora of features and upgrades.
Raiding your friends' base sounds fun to you.
7 Days to Die
7 Days to Die is a sandbox FPS developed by The Fun Pimps Entertainment for PC, PS4, and Xbox One. Set in the near future in the Navezgane, 7 Days to Die goal is to try surviving in the brutal and harsh post-apocalyptic world in which a virus turners infected people into zombies in just seven days. 7 Days to Die combines all the best features of the survival horror genre, such as combat, crafting, exploration, and character growth.
Explore and craft 
Explore the open 7 Days to Die map, with over 300 unique locations, such as towns, woods, deserts, and mountains. Find a shelter and make it a fortress by building traps against the zombies. The game allows you to enter any building you wish. Moreover, you can destroy and mold elements of this world to your liking. Surviving in this harsh world wouldn't be possible without useful items you can collect. You can use them to craft new clothing, weapons, tools, vehicles, and more!
Arm up
7 Days to Die allows you to create and customize your character with a variety of clothes and weapons, which you can also craft or find on the map. You can also improve your skills with five major disciplines. The vehicle system allows you to select and upgrade your vehicle, such as the beloved by the fans 7 Days to Die Gyrocopter. Face hordes of zombies with unique attacks and experience a realistic survival RPG with over 50 survival mechanics, such as hunger, broken bones, hypothermia, infections, and much more.
Infinite possibilities
Survive by gardening and hunting wild animals. Discover treasures hidden on the map and complete quests to gain skill points and rewards. Watch the story unfold according to your decisions and actions. You can play 7 Days to Die in a single-player mode or invite friends in the co-op mode, where you can build settlements together or raid their base.
7 Days to Die features
Surviving zombie apocalypse,
Building traps, destroying buildings, and molding the world,
Collecting and crafting useful items,
Creating and customizing your character,
Gaining new skills and,
Realistic survival mechanics.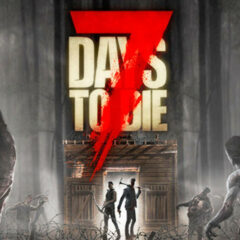 Informations
| | |
| --- | --- |
| DEVELOPER: | The Fun Pimps |
| PUBLISHER: | The Fun Pimps, Telltale Games |